A few simple steps are required to activate your Swig Media Stick. After setting-up the Swig Media Stick (if you need help, please see 'Quick Set-Up Guide'), connect the Swig Media Stick via HDMI to the TV and wait.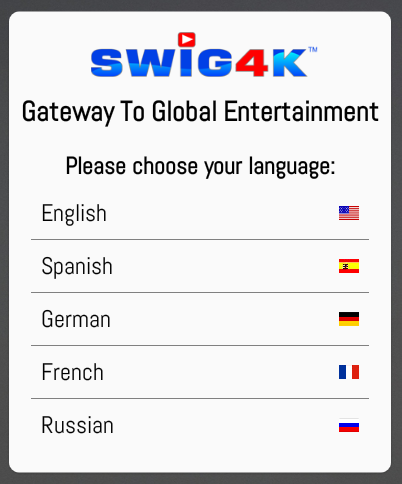 2. Select the network connection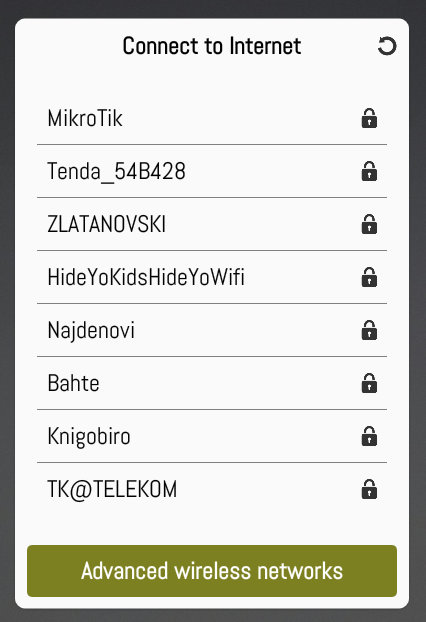 4. Register with a NEW Swig Account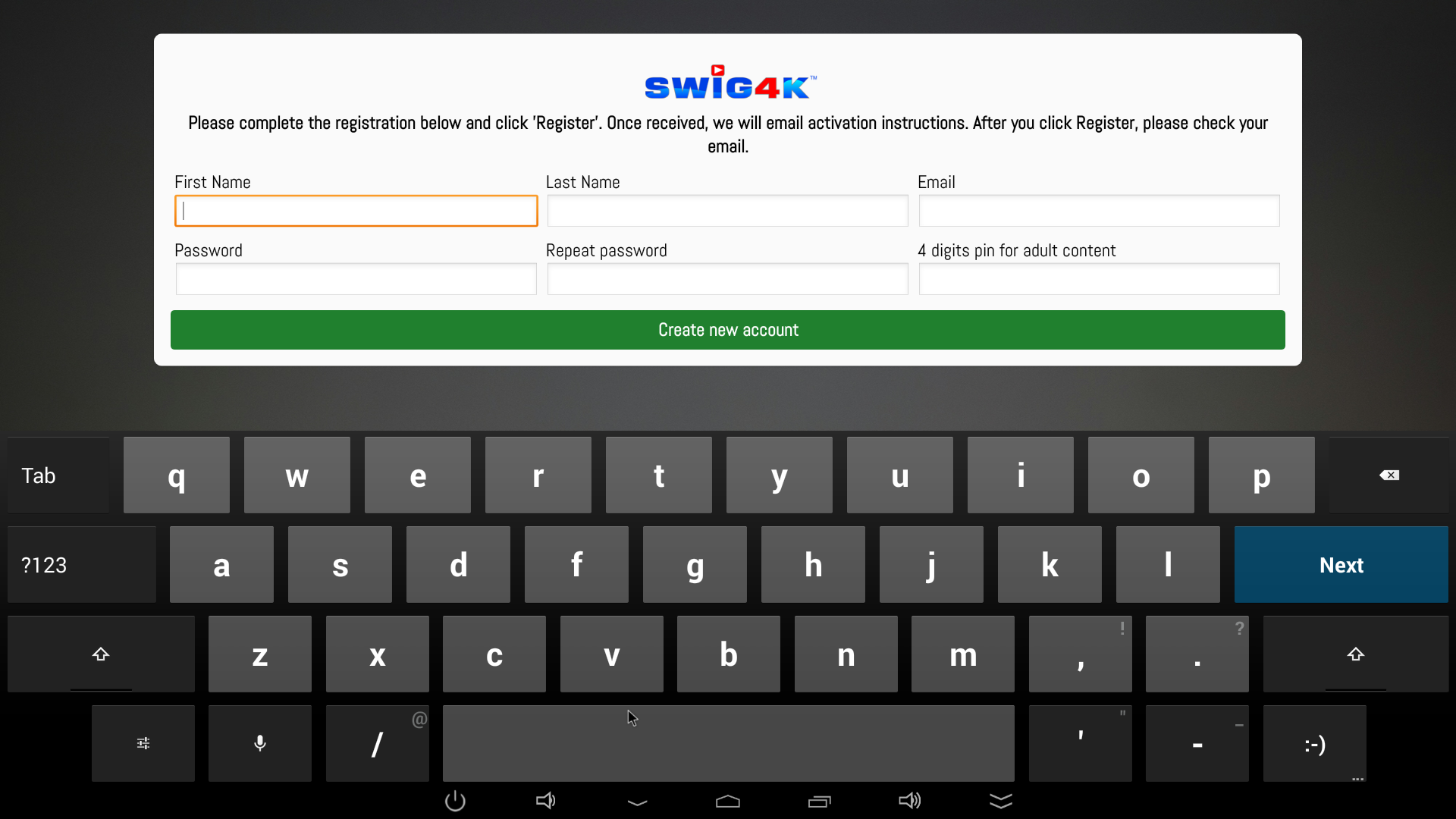 5. Registration Success Message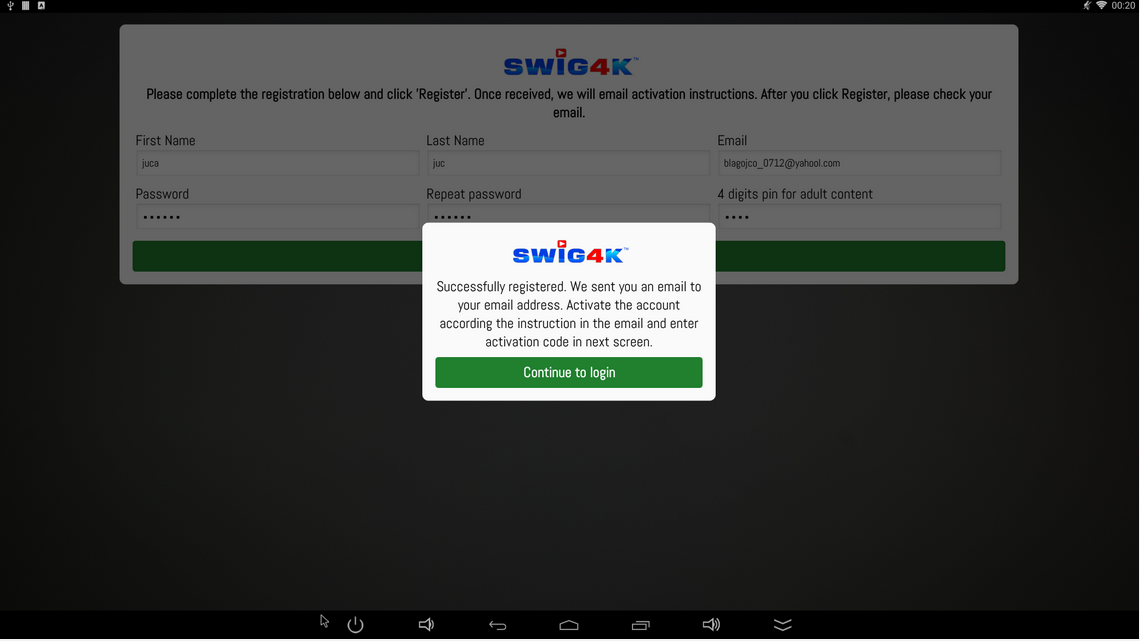 E-Mail confirmation is sent for account activation. Please check your e-mail.
Please complete the Registration form from the link sent to your e-mail, accept Terms and Conditions and CLICK ACTIVATE.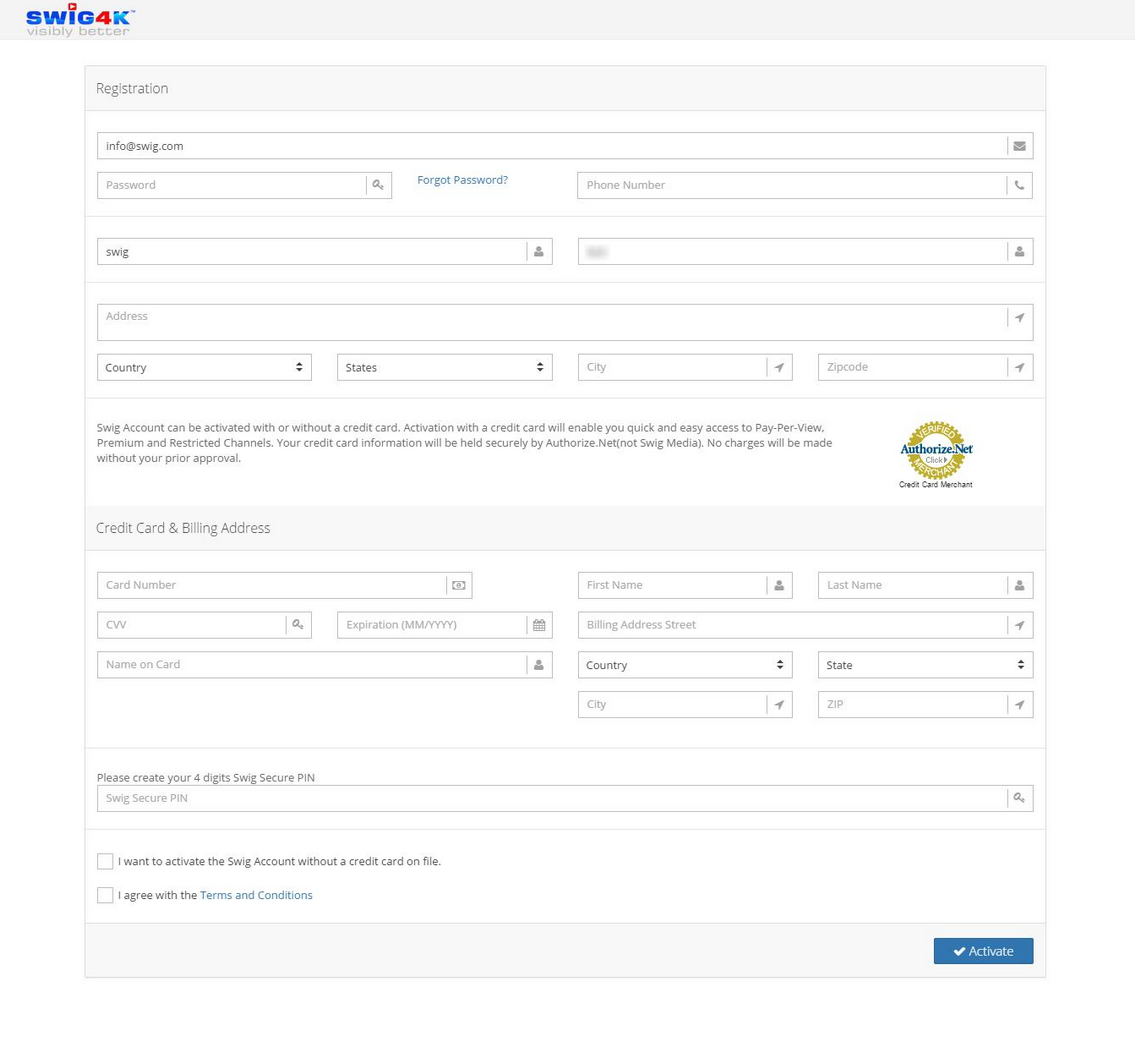 Once you complete web activation, return to the Swig Stick on TV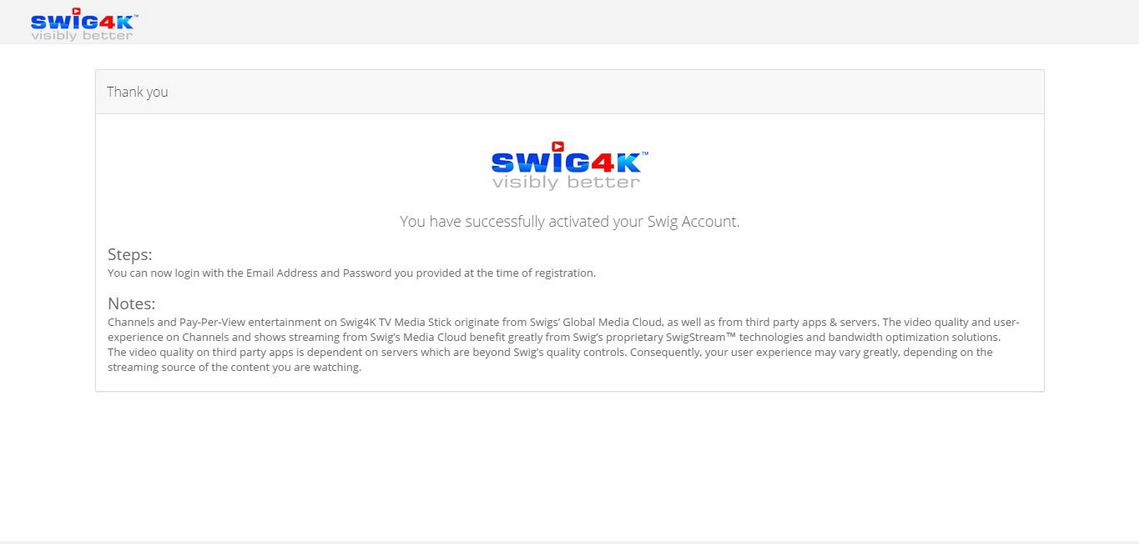 9. Register with an existing Account or Login

10. Optional Credit Card Registration